17th August 2010 at 08:18
#45568
Since I have Windows Server 2008 32-bit I copied the migwiz folder from a Windows 7 32-bit installation. After that I ran the commands you instructed and the program launches perfectly well.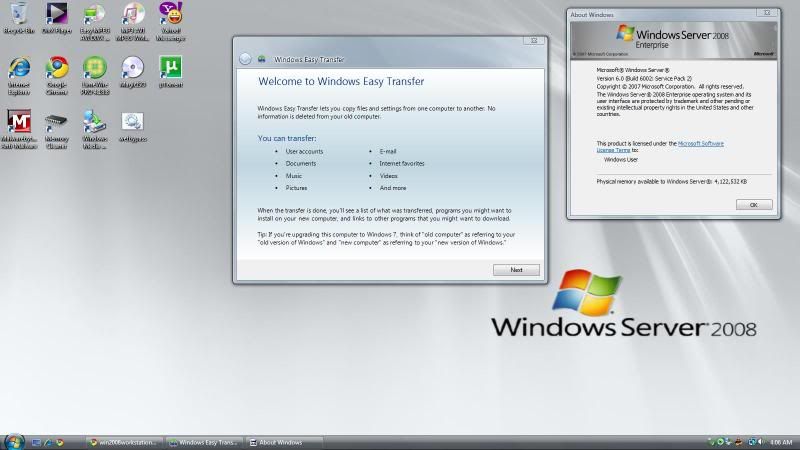 Unfortunetely it doesn't stick in 2008. After I exit the program and try to re-run it again I am greeted with this:
Also I have disassembled migwiz.exe from a Vista Installation using PE Explorer and the IsSystemVersionSupported function does not exist as expected. As a workaround you could create a batch file with your commands so the program can be launched from batch file rather than the EXE itself.